Report
Get to know Grant Thornton
Global snapshot
Read more
We are Grant Thornton
Grant Thornton is a leading business adviser that helps dynamic organisations to unlock their potential for growth. Our brand is respected globally, as one of the major global accounting organisations recognised by capital markets, regulators and international standards setting bodies.
Over the last three years we are the fastest growing large accounting organisation and we are constantly evolving and developing alongside our clients'.
Global scale and agility
As a global organisation of member firms with 56,000 people in more than 140 countries, we have the scale to meet your changing needs, but with the insight and agility that helps you to stay one step ahead.
Privately owned, publicly listed and public sector clients come to us for our technical skills and industry capabilities but also for our different way of working. Our partners and teams invest the time to truly understand your business, giving real insight and a fresh perspective to keep you moving.
Whether a business has domestic or international aspirations, Grant Thornton can help you to unlock your potential for growth.
Grant Thornton Uganda
Grant Thornton Uganda emerged from an audit firm that was established in 1939 as A.M.Shah & Sons. With a team of over 120 people, we are one of the largest professional services firm in Uganda offering a wide range of business advisory services in addition to audit, tax and business process solutions services.
The young and vibrant team at Grant Thornton is focused on providing quality services you can rely on and ensuring high levels of client satisfaction.
We provide various our services to almost all sectors of Economy and have proven track record of providing Value added and dynamic services to all our satisfied client. We have over 50 years' experience of working in Africa and a reputation for diligence, knowledge, and independence
We work closely with Grant Thornton member firms in Africa and around the world. This means we can offer our clients access to services from around the network to establish and grow their business in the region.
Mission
Our mission, as an organization of professionals, is to service our clients by understanding them and helping them identify their needs. We are committed to providing the most efficient and expeditious services, while always maintaining the highest ethical standards.
As our client, you can expect:
Close, individualized client contact
Broad-based business and financial expertise
Services that are proactive, timely and consistently high in quality
Our anticipation of your operational and financial needs
Seasoned experts in specialized areas such as:
Audit and Assurance Services
Tax Compliance and Consulting services
Business Risk Services
Transaction Advisory Services
Business Consulting services
Business Process Solutions services
Awards
Grant Thornton is an award-winning globally recognised professional services network. Here are some of our awards: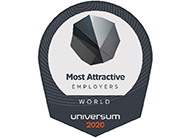 Universum Most Attractive Employers 2020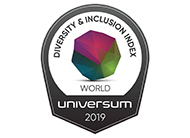 Universum Top 50 Employer for Diversity & Inclusion 2019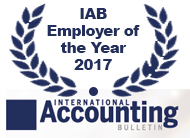 IAB Employer of the year 2017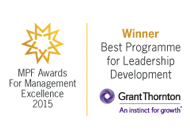 Best Programme for Leadership Development in 2015