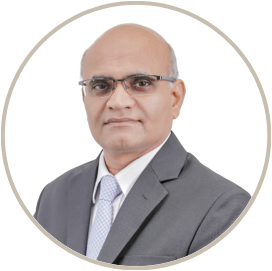 Managing partner
Uganda
Experience
Patel Anil Ramabhai is the Managing Partner of Grant Thornton Uganda and is based in the Kampala office. He is responsible for client relations, overall strategic management and excellence of the firm while ensuring adherence to Grant Thornton International standards. He specialises in tax, audit and specialist advisory services. He has assisted multinational companies and high-growth local companies in managing their tax risks, planning, compliance and disputes.
His vision has been instrumental in the development of the concept of "Umbrella Consulting" within the firm, where in many important business services are provided to clients starting from company formation and immigration to surveys & special valuations.
Anil Patel has previously worked in various capacities including audit manager and financial controller in accountancy practice and industry in India and Uganda respectively.
Sector experience
His industry specific expertise has been shaped from leading and managing audit and tax assignments for clients in manufacturing, oil exploration and drilling, trade and transportation, tourism, hotel and health care, construction and real estate, agriculture, insurance, security, technology, aviation, education and not-for-profit organisations.
Memberships
Fellow member of the Institute of Chartered Accountants of India
Fellow member of the Institute of Certified Public Accountants of Uganda
Qualifications
B.Com (Gujarat University, India)